会社方針
Vision & Mission
 今日ほど互いに自己を主張しつつも相互依存度が高まった時代は無いようです。世界が強く繋がり情報が高速で
行き交う中で、我々はしっかりと軸足を定め明日を見つめて行く必要があります。水ラボラトリは人と水との係りを
テーマにしてスタートし、今、人とモノとの係りへテーマを展開して活動しています。
 世界の水問題の技術的課題は先進国の先端技術で対応できるとは限りません。低コスト、低エネルギー消費、
メンテナンスフリー等、世界中に分散するローカルニーズに対応する新たな技術が求められています。また、
世界の人口問題は高齢化という要素も加わり、先進国の役割は多様化し増々重要になっています。中でも、高齢化
社会の先端を行く日本では多くの社会ニーズが顕在化し、新たなソリューションが求められています。「排除から
包含へ」と言う「インクルーシブデザイン」の概念はこれらのソリューションの鍵になる考え方です。
 このようなテーマに係る課題に水ラボラトリが挑戦できる新たなサポートツールが我々に加わりました。
3Dプリンティング技術は個人から大企業に至るまで、広範なユーザーニーズに対応可能な技術で、水ラボラトリに
とっても極めて有用なツールとなっています。
 「水」が世界の隅々の人々に行き渡るように、「インクルーシブデザイン」からから生まれる様々なものが世界の
人々に役立つように「水ラボラトリ」は活動します。
経営理念:水の再生とインクルーシブデザインを通して水と人の未来に貢献する
経営方針 : コスト優位性を持った独自の水技術・インクルーシブデザインアイテムをグローバルにスピーディに
     お客様に提供します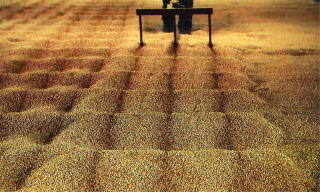 Today is the times we are globally and tightly connected to each other while we strongly assert ourselves. Therefore, we have to establish a pivot foot and see into tomorrow in such world of flooding of information. We started to act on the theme of the relationships between people and water. Now, we are trying to evolve this theme into the relationships between people and things.
  The technological issues of the world's water can not always be solved by the cutting edge technology. It is needed that new technologies should respond to local needs dispersed around the world such as low cost, low energy consumption, maintenance free, etc
  The roles of developed countries to the world's population issues diversify and become increasingly important because of accompanying the problem of an aging population. Especially in Japan, the social needs on the aging Issue becomes remarkably apparent, and the new solution is in great demand. Under these situations, the concept of inclusive design, "from exclusion to inclusion", will become a key to the solution.
  We have recently found the opportunity to be able to treat the issue of the aging population thanks to the recent advances of the 3D printing technology. This technology can respond to a wide range of needs of personal and company user. Accordingly, 3D printing technology became amazingly helpful tools for us.
  We are acting on supplying a variety of items formed by the inclusive design that is helpful for the people around the world, and on supplying fresh water to the people of all corners of the world.
Our Vision : To contribute to the future of water and humanity through water reclamation and inclusive design
Our Mission: To supply to the customers the cost-advantageous, global and unique water technology, and inclusive design items
---
メッセージ
Message
Tatsuo Ishibashi : Founder & Owner
  地表の70%が水なのに人が利用できる淡水源(湖沼、河川等)はその0.01%です。そしてその淡水は限られた
地域に偏在し、キレイな水が手に入らない人々は8億人近くもいることを
UNICEF
が伝えています。水無くして人は
生きられない。人と水との係りをテーマに活動するために「水ラボラトリ」は創業されました。
 若者から高齢者まで元気な人々が創造的に共生し、一人一人のエネルギーが多くの人に伝わり拡大して大きなネットワークになる様を思い描いています。キレイな水とインクルーシブ・デザインを通してネットワークが 成長していくことを願っています。
略歴
・大学院で水および水溶液の研究
・メーカーで研究開発業務に従事
・加工技術開発、電子部品等の製品開発および
 テーマ探索、特許・技術調査等に従事
・水ラボラトリ創業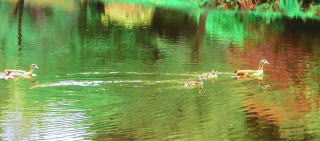 Fresh water sources (lakes and marshes, rivers, etc.) available for humanity are only 0.01% of the water area occupying 70% of the earth's surface area. And, the water is unevenly distributed into limited areas.
UNICEF
reports that there are 800 millions  peoples who cannot get the fresh water. Humanity cannot live without water. For the sake of acting on this theme of relationships between humanity and water, Mizu laboratory was founded in 2011.
  We are envisioning that the energetic persons, from the young people to the elderly, coexist creatively in the society, and that their energy is passed along to many peoples, and that the big networks are finlally formed. We envisage that such networks will be promoted through the reclamation of water and the inclusive design.
 Brief personal history
-Researched about water and aqueous solution in graduate school, Master of Engineering
-Engaged in R&D in a manufacturing company
-Engaged in development of processing technology, electronic devices, etc., and in
 feasibility study, patent & technology search
-Founded Mizu laboratory