あなたは感じたことがありますか?
「Joy of …」は「~する喜び」「~できる喜び」を表したものです。私たちの何気ない日頃の行動の中に、この上ない喜びがあることを感じたことがあるでしょうか?

・レストランで食事をする
・ホテルのフロントでサインをする
・ティールームで紅茶を飲む
・キーボードに入力して発信する
・ペットボトルの水を飲む
・・・・

この様な行動の中であなたの手指はしっかりと働いています。もし手指の筋力が低下して物をしっかりと掴み難くなったり、障害で指の自由が利かなくなった時にあなたならどうするでしょうか?

「自助具」は出来ないことができる喜びを与えてくれる道具の一つです。

何故、自助具を作り始めたのか?

私は自身の手のこわばりを感じていた時にTVで紹介されているキーボード入力用の自助具を偶然目にしました。それを見て「もっとクールなデザイン」になれば「使って見たい」と思いました。

ー自分でデザインして見ようーこれが原点です。


3D設計ソフトの学習から始め、卓上3Dプリンターを入手し試行錯誤の末キーボード入力用の自助具を開発しました。Shapeways社(米国)の工業用大型3Dプリンタで出力したものを見て、「これなら使える」「使ってみたくなる」と確信しました。


2014年にShapewaysのマーケットプレイスに出店して以降、様々なシーンで使用できる自助具を3Dプリンタを用いて開発設計してきました。「クール」で「使って見たくなる」をコンセプトにして、プライベートでも公共の場でもスタイリッシュに使用できる自助具を創っていきたいと思っています。

私の考える自助具とは?

健常者が使用するものは全て外観デザインが重視され、機能とデザインは一体のものになっています。自助具も同様に機能を備えたデザインが重要になるのではないでしょうか。多くの多才なデザイナーがアイデア溢れる自助具を設計し、最新の工業用大型3Dプリンタで製造する自助具は高精細で耐性のある製品レベルの自助具になります。このような自助具が多くの人々に行き渡るように願い日々活動しています。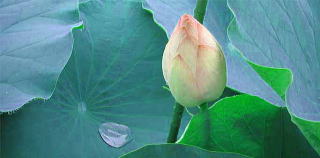 Have you felt it?

"Joy of…" represents the joy of doing something, the joy of enabling something. Have you ever felt the perfect joy in your everyday activities?


•Eating in a restaurant
•Registering at a hotel front desk
•Drinking tea at a tearoom
•Sending inputs using a keyboard
•Drinking water from a bottle


In these activities, your fingers usually work smoothly. But what if you can't firmly grip things due to muscle weakness or have difficulty moving your fingers due to disabilities?


"Self-help devices" are tools that can bring the joy of making the impossible possible.

Why did I decide to make the self-help devices?

I happened to discover a self-help device for keyboard input on a TV program when I experienced morning stiffness in my fingers. When I saw that scene, I thought, "I want to use it" if it has a "cool" design.

That's when I decided to try designing it myself. It became the starting point of my project.


I began learning 3D design software and acquired a desktop 3D printer. Through trial and error, I developed an input assist device. When I received the output print from an industrial-scale 3D printer at Shapeways (a 3D printing vendor based in the US), I was convinced that it was a usable tool and that I wanted to use it.


After opening a shop on the Shapeways marketplace in 2014, I have designed and developed numerous 3D-printed self-help devices suitable for various situations. My goal is to create assistive devices that are stylishly used in both private and public settings, based on the concepts of "cool" and "desire to use."

How should be the self-help devices?

Just like products used by healthy individuals, self-help devices should also be attentively designed, with functionality and design harmoniously integrated. The 3D-printed assistive devices created by a lot of talented designers with many ideas and produced by the latest industrial-scale 3D printers have reached a product level with high definition and durability.

I am always driven by the hope that such devices will become accessible to many individuals.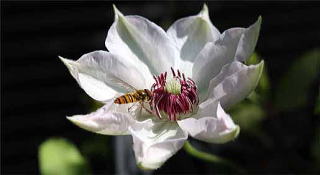 Network
 Shapeways : https://www.shapeways.com
 Twitter : https://www.twitter.com
 Youtube : https://www.youtube.com/
 Pinterest : https://jp.pinterest.com/